simhub - the new remote hub in the Bergisches Land
Welcome to our Remote Simultaneous Interpreting (RSI) studio in Overath, not far from Cologne. From the idyllic surroundings of the Bergisches Land, we provide our customers with superior interpreting services for their online conferences. Whatever event platform you use – Zoom, Webex, MS Teams, etc. – we have the right technical solution at hand.
Our hub is easy to reach, fitted with state-of-the-art equipment and, of course, everything else that customers and interpreters need to ensure a truly first-class event. Needless to say, the hub will be booked exclusively for you and your event – confidentiality has top priority for us.
Why not pay us a visit and experience the comfort and efficiency of our new hub for yourself?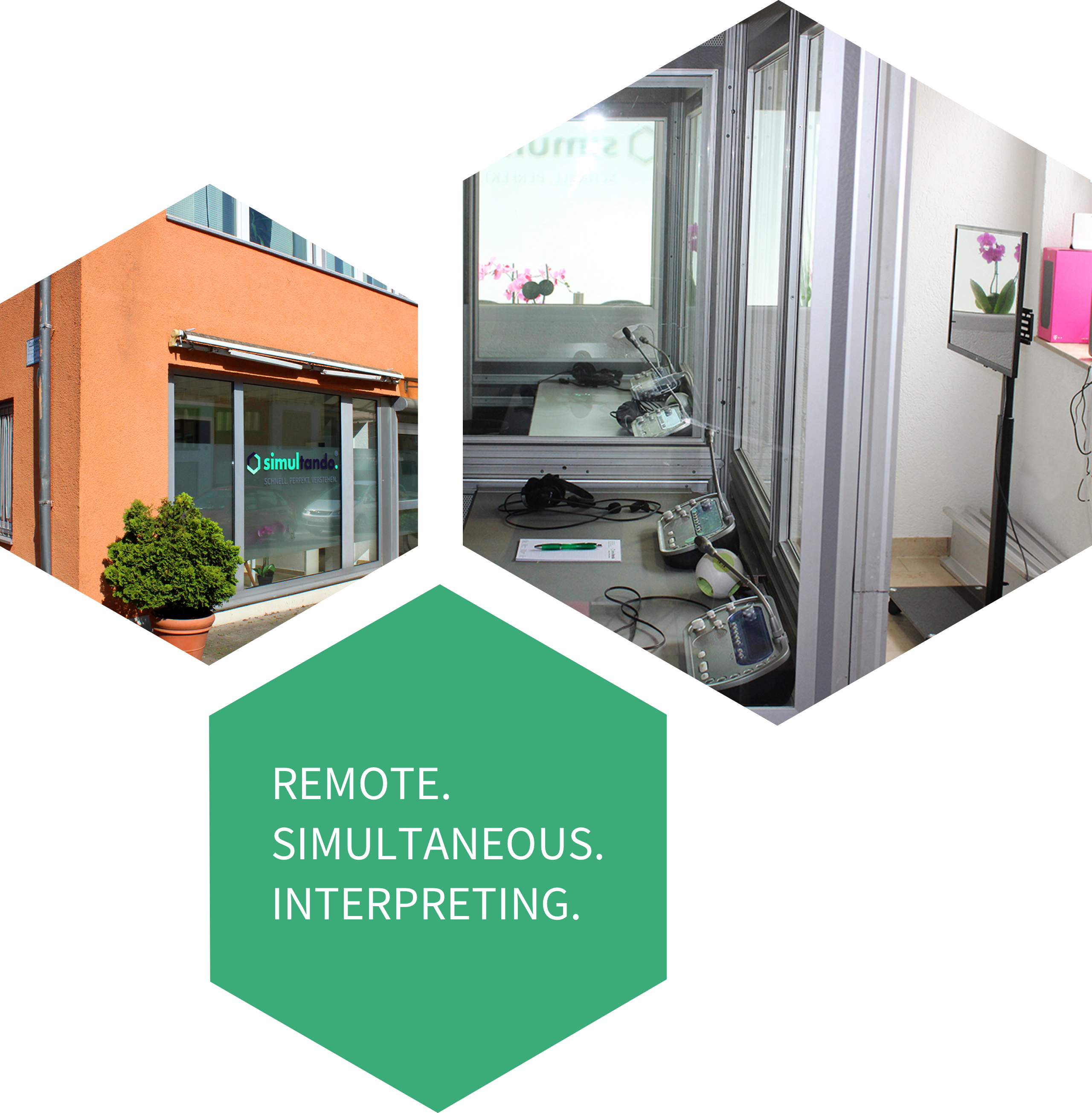 Facts and figures:
High-speed internet with redundant cable
Transmission latency less than 0.5 seconds
German and European servers used
Up to three Audipack Silent interpreting booths using Bosch DCN-NG equipment
Interpreting for up to 4 languages
Technical support
The hub is used exclusively – only one event takes place at any given time
Contact us: