Interpreting technology and interpreters for your digital event or video conference
Live-streaming to a global audience, an online trade show, a digital congress, a video conference or negotiations around a virtual round table: we have the ideal technical solution for any type of international digital event – and reliable interpreters for the languages you need.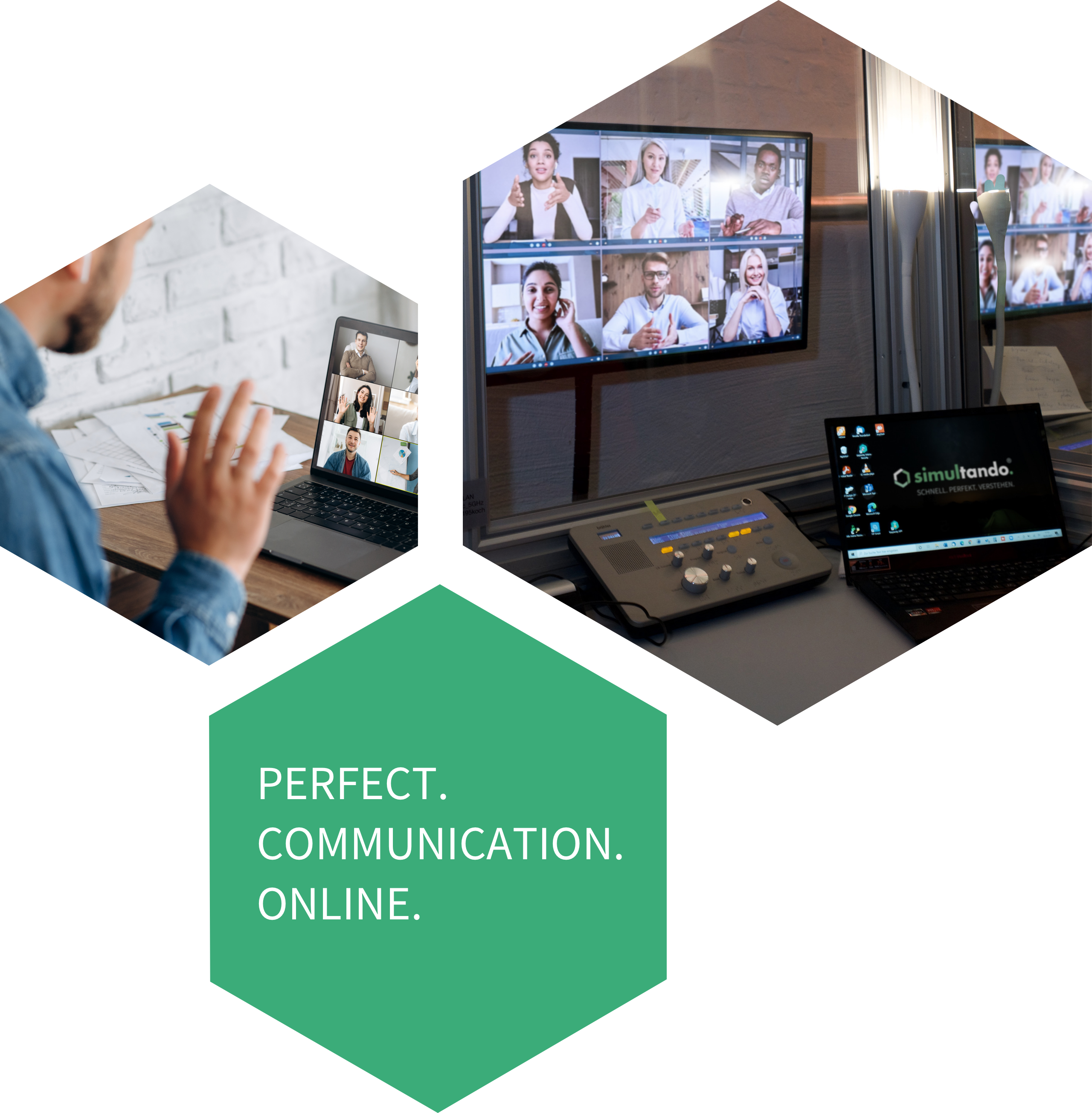 Interpreting equipment for online events
simultando – experts for the right interpreters and technology for your online event
What video conferencing solution is ideal? How is the interpretation transmitted to participants? And what about professional technical support in the digital world?
simultando has the answers to your questions.
We have the right interpreters.
We'll implement the required technical solution for your digital conference or other type of digital event.
We will take the organisation and logistics off your hands completely.
Video conferences: Microsoft Teams, GoTo Meeting, WebEx etc. and interpreting
You would like to use a video conferencing tool such as MS Teams, GoTo Meeting, WebEx, or an event platform? We have the right solution for every type of online event! Our interpreters will interpret your event from one of the technical hubs (remote interpreting hubs) operated across Germany by our technology partner.
Local or mobile remote interpreting hubs with professional video conferencing equipment
Remote interpreting hubs are equipped with professional interpreting systems including booths, consoles and large screens. Technicians who specialise in digital events provide support to you and the interpreters throughout the event, ensuring that everything runs smoothly. If requested, our technicians can even install a mobile hub (digital tech studio) at a location specified by you.

What is an interpreting hub?
Interpreting hubs are technical hubs located across Germany. They are equipped with interpreting booths, interpreting consoles and screens on which the interpreters can follow the event – such as a video conference – while simultaneously interpreting what is being said. The interpretation is either made accessible via a separate audio stream or fed directly into the conferencing tool's audio channel.
Stable connections, secure transmission for your interpreters
Technical hubs offer an effective digital IT network including back-up internet connections, special IT transmission technology and IT infrastructure. A team of interpreters can provide simultaneous interpretations of your event into several languages at once from a hub - remotely! Of course, we offer a test run of the technology together with you ahead of the event, and simultando always provides personal support to the multilingual teams on site. Benefit from excellent sound quality, an outstanding interpretation into all your languages, and first-class technical support.
Interpreting of Zoom video conferences
Interpretation of Zoom video conferences
If the videoconferencing tool you intend to use has built-in interpreting channels and it is not necessary for the interpreters to listen to the interpretation provided by a colleague (i.e., no relay interpreting is required), interpreters can log on to the system directly without the need for an interpreting hub. One of the most widespread tools that offers this feature is Zoom: participants select the desired language in which they want to receive the interpretation in Zoom, and can listen to the interpretation via the integrated interpreting channel. As a rule, our interpreters will still work in dedicated rooms provided by simultando, with fast and extremely stable fibre-optic LAN connections to ensure your conference or event runs smoothly. A digital back-up internet connection can be booked to secure your connection.
Zoom hosting – video conferencing made easy for you
Only certain types of Zoom licenses cover the interpreting feature. As part of our full-service offer, we are happy to host your digital Zoon event on your behalf. Specialised technicians will set up your video conference and support you with the same competent and professional service you are familiar with from us. Needless to say, you will still be in control of your digital event thanks to the co-hosting function.
Taking your Zoom conference to a tech studio: when is it advisable?
Depending on the setting of your event, using a professional tech studio can be the best solution to make sure that your digital event runs smoothly. We recommend using a technical hub if
The event is to be interpreted into several and relay interpreting is required.
Good sound quality is important to you, e.g., because you wish to publish the event online
You want to be certain about network stability.
What is relay interpreting?
Relay interpreting makes use of an interpreting system with booths and consoles. It serves to provide interpretation into as many languages as possible while keeping the number of required interpreters down. Instead of needing to hire interpreters for every conceivable combination of languages at a multilingual event, every foreign-language contribution is first translated into the main conference language - e.g., German. The interpreters for the other languages can now listen to the German interpretation on the corresponding digital language channel, and interpret it into their own language. A huge advantage of professional interpreting equipment.
Interpreting platforms – a great option for events in several languages
For some events, non-licence-based online platforms such as Voiceboxer, Interactio, or Kudo and the likes can be an ideal solution. These platforms can be booked on a per-day basis and allow you to host your whole event via the platform, including interpretation. They can be a good option if, for instance, you require rare language combinations, many different languages, and/or the interpreters cannot connect to the conference via a local hub or tech studio.
Please do not hesitate to contact us if you would like to know which solution is best for your conference or event. We are happy to provide advice.
What's included in simultando's service for my digital event?
We offer the complete digital interpreting equipment for your event, plus the following additional services:
Competent advice on interpreting equipment and the right tools for your digital conference or other event
Recommendations on the ideal technical solution for the digital tool of your choice
Selection of the most suitable tech hub or rooms/studio (geographical location, equipment, cost-benefit optimisation)
Organisation and coordination of local professional interpreters
Instructions for your participants (available in German and English, other languages by request)
Test run ahead of your video conference to take your participants on board
Digital recording of language channels and the original soundtrack of the video conference, if required
Technical support during your digital event
Perfect translations provided by our reliable interpreters
What our customers say
"Your online technology for the simultaneous interpretation of our digital event convinced us completely – truly professional."
"As IT service providers in the finance sector, we attach great importance to precision and flexibility. That is why we cooperate with simultando when we need interpreters or a translation. simultando is a reliable partner who never fails to meet our demanding standards. "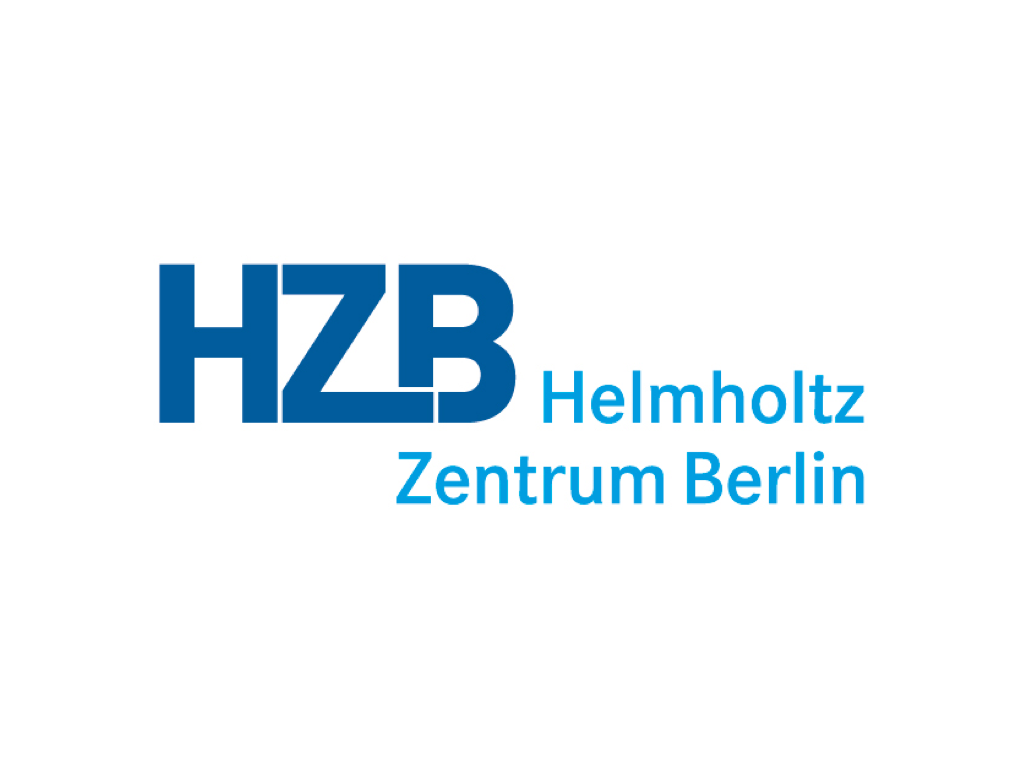 "The participants in our digital event were full of praise. Despite the difficult subject, the interpretation was accurate and fluent. The interpreting service you provide encourages diversity at our events. Cooperation with you was highly professional and made our lives easy from the start ..."
Interpreting equipment + interpreters + organisation: simultando's service for your video conference
Planning a digital event with several languages? We can support your digital conference or event if it is hosted on any of the usual conferencing platforms, provide advice on the ideal solution for your needs, and ensure that the interpreting technology runs smoothly.
You can rely on our experience – for turning your video conferences and digital events into a success.